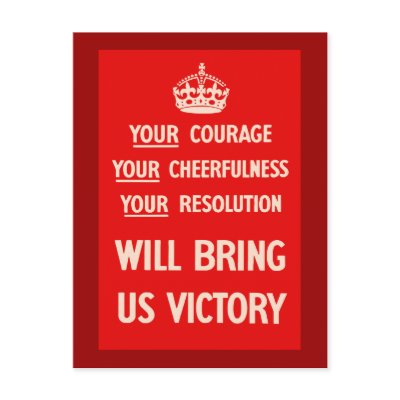 Despite T S Elliots views on April , it is February which is , I am certain, by far the cruellest month. The days are dire, damp and dreer, the worlds spirits droop and the black dog stalks snapping at the heels of those who may be stumbling in the darkness of the bleak mid winter.
So then, short of hibernation which I must admit seems at times rather a fetching option , what can one do to defend ones self against the slings and arrows of whatever it is and the whatsit of adversity? Something must be done and whilst the devil may make work for idle hands February isnt the best time of year to get out and keep those hands busy in the garden , so some sort of more sedentary activity is needed to keep those happy nuerons sparked and perk up all those bits of us that may be flagging .
I never was one to cheerfully roll my sleeves up and make Lemonade when life gave me lemons ( Lemon merignue pie or Morrocan tagine possibly but not lemonade) far more likely to want to cut them up and watch the bubbles rise as they bounce into a glass of icy Bomaby Gin and Tonic. Despite Brian extolling us to " always look on the bright side of life" , I find trying to persaude someone who has fallen into a pit of despair to always look on the bright side in times of distress rather a futile idea vaguelly on a par with telling a man who has just lost a foot that it was a jolly good thing he hadn't bought those new boots then. To be honest there isnt a lot one can do for anothers despair except offer support and love their help must come from within themselves which makes it all the more harder for those who desperatley want to help them. All you can do is remember that like the measles black moods can be terribly contagious and one must take steps to protect ones self so that we do not all end up in the same pit together.
So despite or possibly because of, Julie Andrews cajolling me from my childhood to think of roses and mittens (or was it whiskers on kittens ? ) I have evolved my way of keeping my spirits up when all aroudn are drowning in thiers. My protection against the black dog and my safety net agaainst what my mother used to describe as falling into a treacle well, is my list of things to be grateful for. Everyday when I wake up I take a minute to think of at least three things that make my life worth living. Actually since I am blessed with three wonderful children that one isnt hard but we easily forget all that we have that is good and concentrate on the nasty bits. So during the long winter months and dark days I try, if I catch my heart sinking , to look at the world as if it is new and to register in my minds eye all the wonderful and marvelious things I have around me.
Here then is todays list of reasons to be cheerful, the beauty and warmth of winter sunshine through the car window, old and weather beaten archetecture, bananas, Edith Piaf, Mimosa with its acid yellow balls of sunshine on a bleak day,the smell of orchids and lillies in the supermarket, being woken at night by a cat that wants to be stroked and then curls up and purrs on my hip as I sleep, Bachs rescue rememdy and Bergamot oil, Thai crab cakes and sweet Chilli sauce, home made ice cream and my boys to make it with, the stark outlines of the freshly pruned trees against the winter sky, the inviting chocolate coloured soil of my freshly dug potager, smiles form strangers, massed flocks of starlings trying out their winged acrobatics as the evening falls and the love, prayers and support of friends and strangers at times of need.
So many things in life to be grateful for then if only we looked. Not very eloquently or well put ( or spelt for that matter but one of my other reasons to be cheerful is the fact that for some time my spell check refuses to read my blo so I am free to misspell and miss type to my hearts content and I can blame that)
Neil Pasricha
does it better ie he explains better about the Awesomeness of life not why I can't spell, and if you have spare time you'd rather the devil didn't fill I advise you to watch his video via the link above.
Just remember that blessings, like pennys from heaven, mount up if you take the time to store them and treasure them.
So there you go some of my reasons to be cheerful ...now what are yours ?